WELCOME TO ANTHI'S BEACH APARTMENTS
Anthi's Beach Apartments is located in the northern part of the island of Kefalonia, in the idyllic village of Fiscardo just above the beach! The accommodation consists of seven luxury self catering equipped apartments of 45 sqm each with private balconies overlooking the panoramic view of the harbor and the lush of Kefalonia nature.
It is the perfect choice for those seeking a peaceful and relaxing stay while enjoying their holidays in a family property, being at the same time only a few minutes away from the harbor.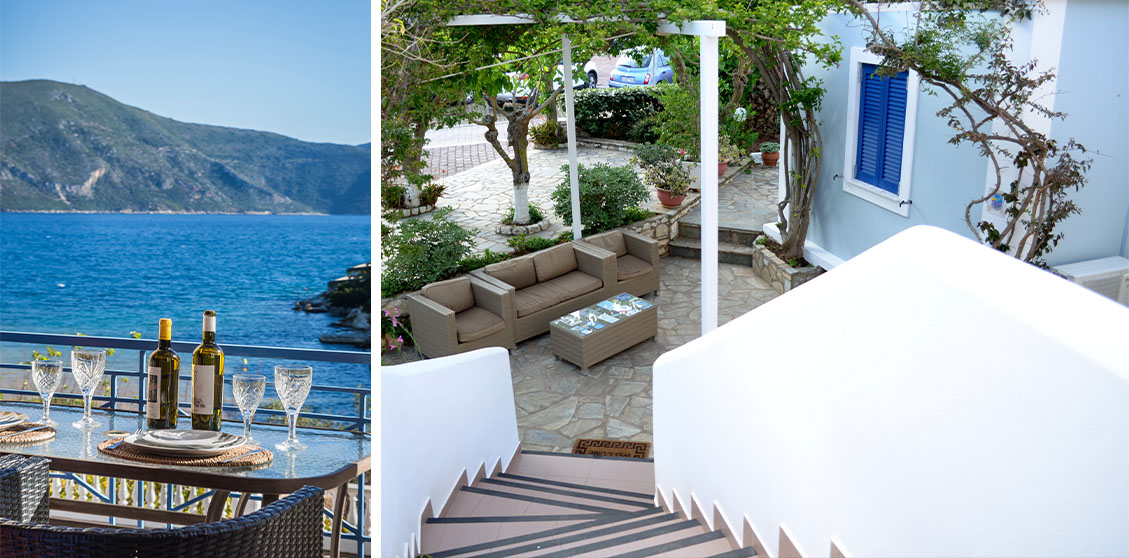 Location
A lovely village on the northernmost side of Kefalonia Island, Fiscardo is spread around a picturesque port. Surrounded by lush greenery, Fiscardo is the only village surviving the severe earthquake that hit Kefalonia in August 1953 and flattened almost the entire island.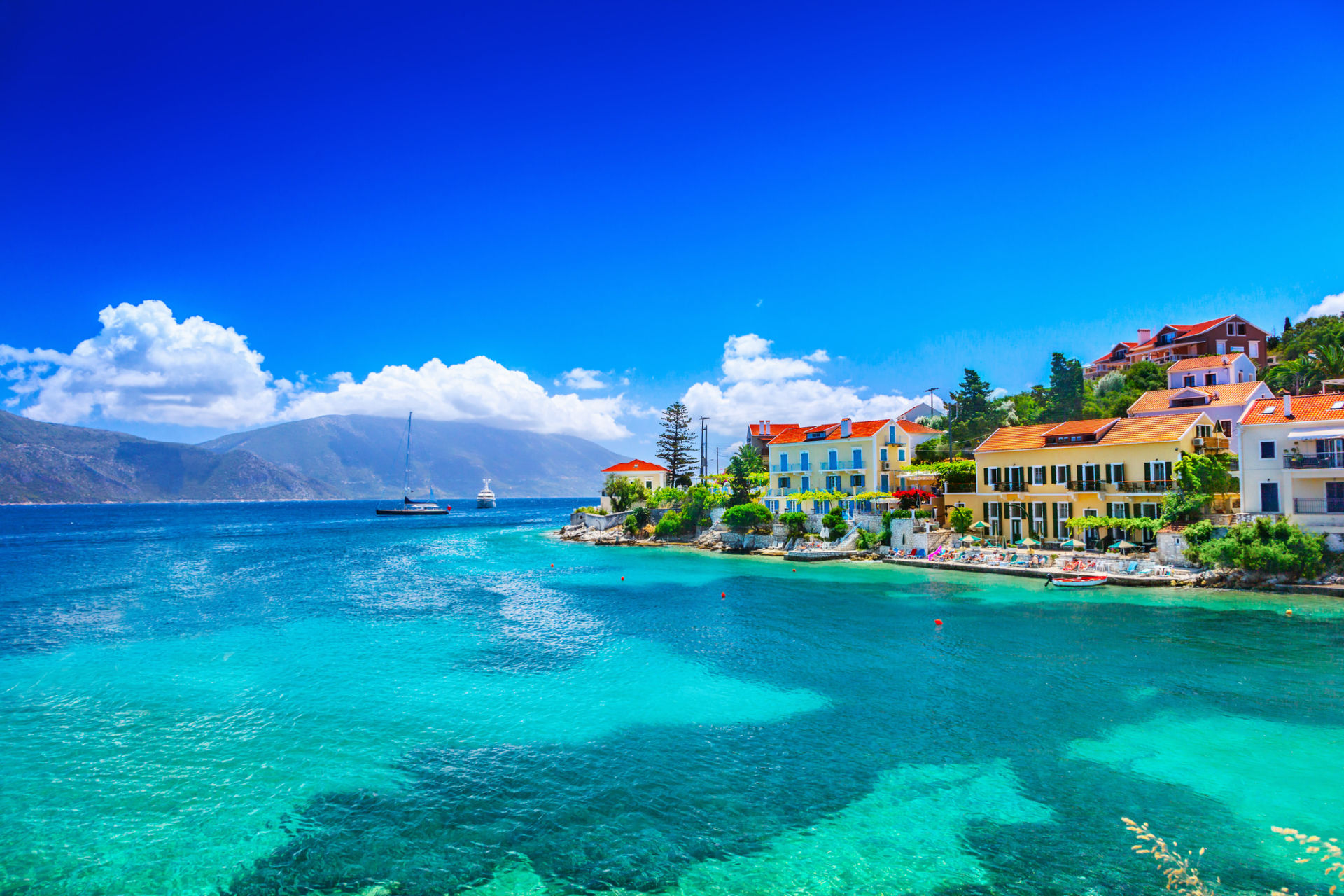 This is why Fiscardo has kept its architectural charm with the two-storey colorful buildings along the port. In close distance to the village, there are small coves with blue green water to swim, such as Foki and Emblisi. In summer, ferries connect Fiscardo to the neighboring island of Lefkada.
It was just perfect
The apartments are ideally located to enjoy everything Fiskardo has to offer. Gina and her Mum run the block and they cannot do enough to make you feel welcome or help you out if you need anything. It was just perfect.
A wonderful relaxing holiday
Locations were superb and we were very well looked after by the owners. Beautifully clean and our requests (oven faulty) were dealt with efficiently and promptly. A wonderful relaxing holiday.
Quality Apartments
Peaceful, 5 minutes walk away from the marina, quality apartments.
Lovely apartments
Lovely apartments with fabulous views.
Beautiful
Beautiful, relaxing holidays.
Stunning views
Stunning views of the harbor and Ithaca Island.
Perfect
Anthi's Beach Apartments – Perfect location, perfect self catering, perfect hosts.
Fantastic
Fantastic location with great service!